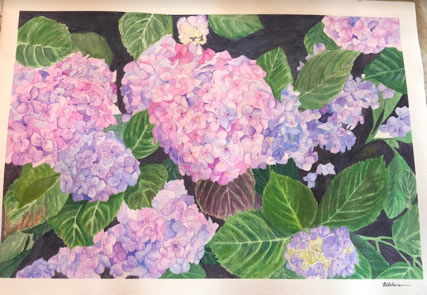 I am 3 weeks away from graduating from Cal State Fullerton with my Bachelors in Studio Art. I am tremendously grateful for Pathways giving me the opportunity to receive an education, and to graduate with no debt. One of the things that I am most grateful for from Pathways is my mentor.  I've never had someone available, who genuinely cares for me. She is there for me through my ups and downs.
My experience with Pathways has absolutely changed my life. It amazes me that I am about to leave the program where I have achieved so much.
I have become a strong, resilient, and beautiful woman. When I entered the program, I felt that the most important part of Pathways was getting the education I could not afford. Even though I am about to be credentialed as a health teacher and truly believe in the power of education,  I realize now that my education was not the most important part of my journey. The most significant accomplishment I've experienced is healing. Therapy and mentorship have changed me for the better. I was able to walk through my grief and my recovery with the help of so many strong,  beautiful women. It is with gratitude I say that, although it has been painful, I have been  able to heal and transform through this program. There is so much gratitude to express, but most of all I want to thank Pathways supporters, volunteers and providers for the life I never thought I could have. Thank you from the bottom of my heart.
Love, Jen