Pathways to Independence was founded in 1991 by Dave and Joyce Bishop and received 501(c)(3) status as a Public Charity in February, 1994.   Pathways' initial goal was to help a young woman named Monica, get advanced education and achieve self-sufficiency. Monica was the product of a dysfunctional alcoholic family and at age 19 had a 2 year-old daughter and no support. With Pathways' help, Monica was able to get advanced training and a full-time job with health benefits for her and her daughter. 
Pathways to Independence is the inspiration and avenue for individual empowerment, personal healing and scholastic
growth.
The mission of Pathways to Independence is to transform the lives of disadvantaged single young women through education, therapy, mentoring, housing, and healthcare, to break the cycle of poverty and abuse.
Presently, Pathways has 14 Board Members and 300+ volunteers collaborating to execute our
mission.
Our active and involved Board of Directors, comprised of area professionals including two Pathways' graduates, is charged with the financial and managerial oversight of our operations. We are extremely fortunate to have such a committed group at the helm of our organization. No Board Members receive any compensation whatsoever.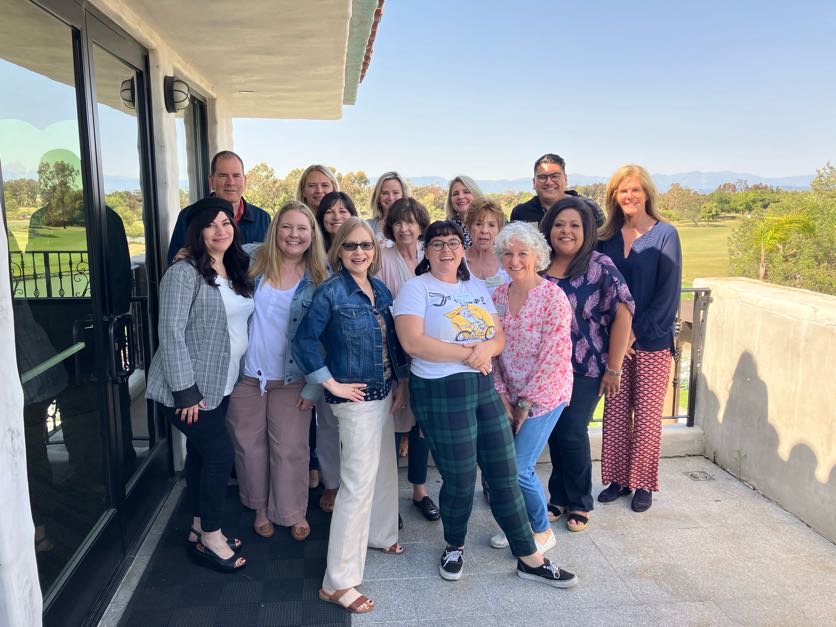 (Pictured) Pathways board and staff at the April 2022 retreat.
Our Current Board Members
Our Current Staff Members
Interim Executive Director
In 1996, Pathways to Independence was struggling financially, and ready to close its doors. Along came a small group of can-do women who formed "Friends of Pathways" (FOP) to raise money for Pathways to Independence (PTI).
We started with a bang, hosting a progressive dinner party in Park Estates in October of 1996. The generosity of that first group of guests enabled 12 students to begin their journey on the path to Independence. We have grown from a gathering of a handful of Friends to a committee of over 100; with over 650 guests in attendance each year. 2019 was a banner year for our Fundraising event – over $750,000 was raised at our "Fiesta  in the Park" event.